Description
Tour de France VIP Hospitality 2024
One-day experience Tour de France VIP Hospitality 2024
Register for TDF VIP Hospitality Packages 2024 and the finish line in Nice on Sunday 21 July 2024  – info@cycleclassictours.com
Prices and packages are to be confirmed

The final weekend of the 2024 Tour de France looks very promising. For the first time in half a century, the finish is not on the Champs-Élysées. Since the Olympic Games are taking place in Paris in the same period, Nice will be hosting the last two stages of the Tour de France 2024 and that is certainly not a punishment.
One-day experience Tour de France VIP Hospitality 2024
There are the following VIP packages available. The VIP packages give access to the start and finish village of the stages.
Availability is strictly limited. There are just a few packages per stage available for the Tour de France VIP hospitality tours in 2024
VILLAGE DEPART 
Access to the Departure Village where you will be able to meet some legendary riders before the race starts!
VIP IZOARD FINISH LINE AREA 
From this area, you have an exceptional view over the end of the stage and all the comforts needed to wait for the pro to come: drinks and hors d'oeuvres are at your disposal. With live broadcasting of the race on plasma screens, you can follow the steps and the stage arrival with a glass of champagne in your hand
Paris Champs Elysees – we have a variety of finish hospitality options available– click here
INQUIRIES FOR THESE VIP EVENTS MAIL US AT INFO@CYCLECLASSICTOURS.COM
PODIUM DAY: RIDE A STAGE LIKE A PRO
On your mark, ready, set, GO! You are the pro crossing the finish line of the Tour de France! You will ride the last 30 kilometers of the stage race and cross the finish line with the crowd cheering YOU on. Moments after you will mount the official podium for a souvenir photo. Then it's you who cheers the pros!
VIP – Izoard finish-line hospitality 
This finish-line hospitality will give you access to the Izoard area. In this area, you will see some ex-cyclists, sponsors, and team guests. From these areas, you are only 200 meters away from the finish line. In the areas, there will be snacks and drinks. There is also a big screen to watch the race. After the finish, you can celebrate the victory with champagne.
VIP – Village depart
Experience this Village Depart with the team buses within an enclosed area. An expo-type village is created at the start of each stage. TV, sponsors, and celebrities from all over the world will show themselves. This VIP package gives you access to the village and the rider's paddock.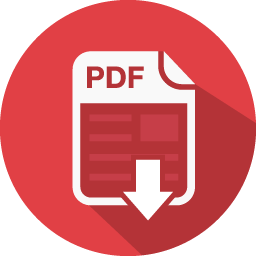 Download information as PDF