Description
Ride Etape du Tour 2019
Guided cycling Trip Ride Etape du Tour 2019.
Check all Gran Fondo trips in Europe here: ALL GRAN FONDO CYCLING TRIPS IN EUROPE
Only need a bike for Etape du Tour? Check: Bike rentals Etape du Tour 2019
Guided cycling Trip Ride Etape du Tour 2019 on road bike
The 2019 Etape du Tour will take place in the Alps on Sunday July 21. The start is in Albertville. Not far away from the stunning lakeside location of Annecy. The Olympic City of Albertville will host the 29th edition of the Etape du Tour 2019. In 1992 Albertville hosted the Olympic Winter games in the beautiful Savoie region. Still some of the sports venues remaining like the Ice Hall. Albertville also hosted 5 times the Tour de France. In 1998 it was jan Ullrich who won the stage over the Col de la Madeleine.
The Etape du Tour Cyclo 2019 is the final stage of the Tour de France 2019 edition right in the French Alps. Stage 20 will see the riders of the 2019 Tour de France battle it out between Albertville and Val Thorens on Saturday July 21.
The Étape du Tour sportive is your opportunity to ride stage 20 of the 2019 Tour de France under similar race-day conditions as the Tour itself. That means you get closed roads, Mavic on-road mechanical support and feed zones like on the Tour de France.
The EXPO and registration area will be at the Halle Olympique in Albertville the staff are on hand to assist you when required.  The finish is in the ski resort of Val Thorens. This world famous ski resort ski is one of the highest ski stations in Europe with an altitude of 2300 meter.
At the finish, you will be able to enjoy food and drinks , there will also be a special International welcome area where you can park your bike. Depending on where you are staying, you can either descend straight back to your hotel or take the transport back.
Don't miss this Etape du Tour experience!
Immerse the unique ambience of the 29th edition of Etape du Tour 2019
Follow the footsteps of all the greatest riders in the Tour de France….challenge yourself
Riding one of the stages of the Tour de France 2019 : the most important road cycling race on earth is a wonderful experience!
The start village Albertville is the ideal place to stay for the 2019 Etape du Tour
Saturday – The event EXPO and registration in Albertville
Mechanical support
Airport meet and greet and return airport transfers
Bike rental bookings : please check our online bookings page :
L 'ETAPE 2019 Bike rentals
The Cannondale models are all in Ultegra and are available in all sizes.
All bikes are equipped with 2 bottle cages and a pump,saddle bag with a tube, tyre levers and tools for handy cyclist!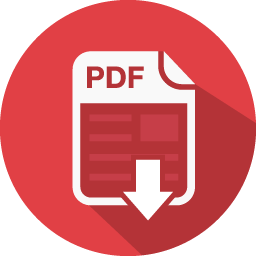 Download information as PDF