Description
Grand Hotel Savoia Cortina d'Ampezzo
Grand Hotel Savoia Cortina d'Ampezzo. A timeless landmark and an iconic destination rich in extraordinary experiences, the Grand Hotel Savoia, Cortina d'Ampezzo was constructed in 1912 and sits at the cultural heart of this remarkable mountain town. Now a Radisson Collection Hotel, the hotel stands tall and proud of its rich heritage at the base of the dramatic Dolomites mountain range. Soak in the beauty of this alpine setting as you enjoy the warm hospitality and impeccable service, and discover the essence of exceptional living.
Boasting a long and distinguished history, the hotel has welcomed a great number of notable personalities as its guests, including world leaders and stars of the silver screen. Charlton Heston, Sophia Loren, Winston Churchill, Tolstoy, Umberto di Savoia, Franklin D Roosevelt, and many other prominent celebrities have enjoyed our renowned hospitality, where contemporary style and an iconic topography meet in an unforgettable natural balance.
Cycling the Ampezzo Valley & Dolomites
The beautiful Ski resort town of Cortina D'Ampezzo is also called the "Queen of the Dolomites." In summer time Cortina is a true paradise for cyclists, hikers, or climbers. Cortina offers countless itineraries for every type of cyclist like MTB enthusiasts, road cyclists, or downhill cyclists. With more than 700km of routes,  including downhill and skill parks, the area around Cortina d' Ampezzo is one of the most important cycling destinations in Italy!
Experience top-class road cycling in the Dolomites
The Grande Strada Delle Dolomiti (Great Dolomites Road) makes cycling perfect due to its scenic roads. You can climb many incredible mountain summits of the Giro d'Italia. The climbs to Passo Sella, Passo Campolongo, Passo Gardena, Tre Cime, and of course one of the most famous climbs in the Dolomites: the climb to the summit of Passo Giau 2233m are first-class challenges!
Moreover and importantly E-bikes have also become amazingly popular even those who are not particularly fit, can enjoy spectacular mountain trails, without excessive strain.
Check also our CCT Bike rental outlets in Europe – BOOK HERE
Happy Cycling
Cycle Classic Tours and the staff of Grand Hotel Savoia Cortina d'Ampezzo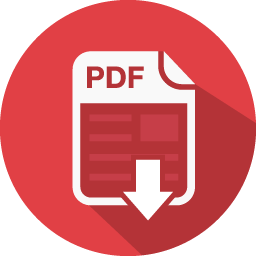 Download information as PDF