Description
Grand Depart Copenhagen 2022
Gran Depart Copenhagen 2022. Copenhagen and Denmark were meant to receive the Grand Depart of the Tour de France in 2021. As the Olympic Games in Tokyo, Japan were moved from 2020 to 2021, the dates meant that the Tour de France finish overlapped with the Olympics road race. The 2021 Tour de France was therefore moved back one week. Because Copenhagen already hosted the 2021 European Football Championships, it was decided to move the Grand Depart to a different venue for 2021. Copenhagen will therefore host the Tour de France in 2022.
Need a bike for your cycling holiday in Europa check : WWW.CCTBIKERENTAL.COM
Gran Depart Copenhagen 2022
For the 2022 Tour de France in Copenhagen we offer you the opportunity to experience the event in style by purchasing one of the VIP – Hospitality experiences. the below stages and experiences are on request only at the moment you can sign up already and join our waitinglist – send an email to info@cycleclassictours.com
Please note that the below includes the ticket only so no hotel or transport is included. When booking you will receive a confirmation and then nearer the time you will be sent an itinerary with exact joining instructions and the location to collect your tickets ahead of the VIP experience. For more information on what's included, please read the below or click on the itinerary tab.
Dates for 2022
Friday, 1 July, 2022 – Stage 1 – Individual Time Trial
Saturday 2 July, 2022 – Stage 2 – Roskilde to Nyborg – 190km
Sunday, 3 July, 2022 – Stage 3 – VEJLE > SØNDERBORG – 170km
Grand Depart Copenhagen VIP packages:
Stage 1 
Price per person  600 euro for Izoard = plus one night on 30 June – 1 July in Copenhagen based on a double room
Price per person  665 euro for Grand Depart Relais = plus one night on 30 June – 1 July in Copenhagen based on a double room
Price per person  535 euro for Village depart= plus one night on 30 June – 1 July in Copenhagen based on a double room
Stage 2 
The Village depart package in Roskilde is only available in combination with one night in Best Western Hotel Knudsen in Odense.
Price for two persons including one night in the hotel and the Village depart tickets is 575.00 per person based on a double room
Day in a car & Helicopter on request
Package 1 VIP – Village Depart (Start Village) 
The Tour de France entourage and organisation travel around with the riders. The team buses park within an enclosed and restricted area. An expo type village is created at the start of each one of the stages. It is usually here that everyone who is linked in any way to the Tour de France like TV, sponsors and celebrities from the cycling world will show themselves. Also local companies will be keen to show off their wares. Your VIP passes will give you access to the village and the rider's paddock. If you are into collecting autographs, this is the best place for it.
Package 2 VIP – Izoard finish hospitality
The Tour de France sets up a limited number of areas located on course within the final portion of the stage. These have names like Izoard and Galibier. Access to these areas is usually reserved and by invitation only. You will see famous ex-cyclists, sponsors and team guests. Typically these areas are within 200 metres or so of the finish line.There is also a spectator friendly elevated viewing area. You will be served with drinks and snacks and there is a big screen to watch the LIVE action as it unfolds. After watching the finish, you will celebrate the victory with Champagne before watching the daily podium ceremony.
Package 3 VIP – Relais Etape lunch time hospitality experience
The Relais Etape is a hospitality area which takes the form of a small village in a prime position along the route, just a few kilometres from the finish line of each stage. This inspiring package mirrors the excitement of the race.
Package 4 VIP – Helicopter experience 
Helicopter experience
Village Depart hospitality
View the race from on high in an official helicopter
Finish line hospitality
Package 5 VIP A day on the course in a Tour de France car
Watch the Tour de France from an official TDF Car
Ticket collection and further information
Prices are per person and availability is strictly limited to just a few places per stage. At the time of booking you will receive a booking confirmation. Nearer the time you'll receive an itinerary with further information and instructions on your experience including how to gain access.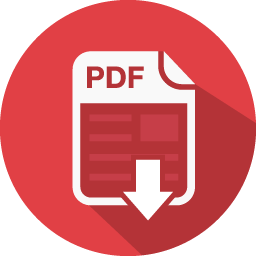 Download information as PDF