Description
Bike Hotel Ungheria
Bike Hotel Ungheria is located in Varese between Lake Maggiore and Lake Como the renowned "Italian Lake District". Plenty of cycling events take place in this territory: the Giro d'Italia, the Giro di Lombardia, the Tre Valli Varesine, the Coppa Bernocchi, and the Trofeo Binda. Wavy tracks and streets with almost no traffic lead you through the lovely hills, valleys, and mountains, along challenging slopes, steep gradients, and most of all to the amazing view of the alpine foothills, the Monte Rosa, and the lakes of northern Italy.
Cycle along and around Lake Maggiore, Lake Lugano, Lake Como, and Lake Varese with little traffic and panoramic roads. The Lake District has ten lakes that surround Varese. Furthermore, enjoy fitness with the qualities of life in North Italy. Immerse your cycling holiday in North Italy and cycle the Italian Lake District right now! Your base will be at the fantastic three-star bike hotel Unheria in Varese also known as the "Garden City". Fantastic scenery, perfect roads, and fine food make Italy a road cycling paradise. Combine the beauties of North Italy with your bicycle and get an unforgettable cycling holiday!
Need a bike only? Check bike hire options in the Lake District with Cycle Classic Tours – WWW.LAKEDISTRICTBIKERENTALS.COM
Bike Hotel Ungheria, Road Cycling, and E-Bike experiences
Hotel Ungheria is the perfect choice for you and your family. Anyone who is not as enthusiastic about cycling can enjoy an extensive program of other leisure activities. Your holiday at Hotel Ungheria can become "active" in many ways. Firstly thanks to the several varied activities which are easily available. As for cycling, it matters little if you are a beginner or a professional: secondly, the cycling routes available in this area are suitable for all cyclists.
Check all our Road Bike Hotels Holidays – CYCLE CLASSIC TOURS ROAD BIKE HOTEL HOLIDAYS
Bike Hotel Ungheria in Varese boasts a long tradition of hospitality
Cycling around Varese and the Italian Lakes is ideal for a different kind of cycling experience between April and October. Hotel Ungheria can arrange all kinds of cycling excursions. Importantly, the hotel can provide custom-sized road bikes and e-bikes upon request. In addition to bike rental, mechanical assistance, and repair services are included. Bikes will be provided for those who wish to go without a guide.
Hotel  Ungheria also has bike washing and storage services, as well as a workshop suitable for assembling your road bike.
Happy Cycling!
Team Cycle Classic Tours and the staff of Hotel Ungheria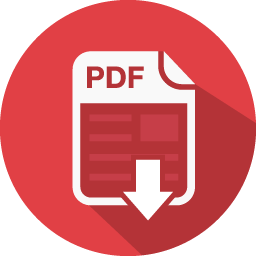 Download information as PDF