Description
Parco San Marco Hotels & Beach Resort
Parco San Marco Hotels & Beach Resort is located in North Italy. The Parco San Marco hotel is situated directly on the charming Lake Lugano, just 12 km away from the "jet set hideaway" Lake Como and the city of Lugano. It offers a mountain forest overlooking Lake Lugano which hosts 111 Suites and Apartments with breathtaking lake views. Numerous awards are valid proof of this.
Check all our bike rental outlets in the Lake Como Region – BOOK HERE
The Parco San Marco Hotel is your best choice!
Bike Hotel Parco San Marco is the perfect choice for you and your family, if anyone is not enthusiastic about cycling he or she can enjoy an extensive program of other leisure activities. The hotel Parco San Marco offers the epitome of high-quality experiences and hospitality in a relaxed atmosphere for a wide range of generations.
The aim of the Hotel Parco San Marco is to offer all guests the greatest possible sense of well-being.
Take advantage, like George Clooney, of playing in one of "Europe's most beautiful golf courses" in Menaggio on Lake Como, or discover nearby Switzerland by going on an excursion, for example to the Verzasca or Maggia Valley in the upper Ticino or visit the northern Italian lakes.
Specific for cycling, it does not matter if you are a beginner or a professional the region around Lake Lugano and Lake Como has plenty of cycling routes available suitable for everyone. Moreover, the resort offers a professional bike guide by former pro cyclist Alberto Elli.
Enjoy a wonderful road bike holiday!
For cycling enthusiasts, there's nowhere better than cycling around the fascinating hills of Lake Lugano, Lake Como, or Lake Maggiore. The rides are suitable for kinds of levels, from beginners who want to ride without having difficulties to skilled ones who want to train seriously.
If you wish to travel with a bike guide from the hotel or need routes to explore the area on your bike all is possible. Moreover, anyone who is not as enthusiastic about cycling can enjoy an extensive program of other leisure activities.
Enjoy an unforgettable holiday at the bike hotel, Parco San Marco. An ideal place for active Holidays: running, cycling, hiking, trekking, or walking.
Check our Cycle Classic Tours Bike rental pages: BOOK HERE
Happy Cycling!
Team Cycle Classic Tours and the staff of Hotel Parco San Marco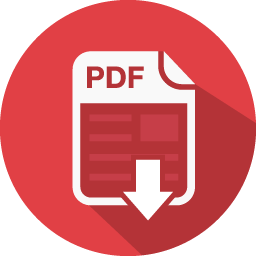 Download information as PDF