Description
Bike Hotel Oxygen Rimini
Bike Hotel Oxygen is located in Rimini on the Adriatic coast and belongs to the Emilia-Romagna region. Rimini borders the North with other places such as Cervia and Cesenatico and it's one of the most popular destinations on the Adriatic coastline. The seaside town is known for its vibrant nightlife, beaches, and outdoor activities. However, in the interior, you will find nice picturesque villages surrounded by beautiful fields full of olive trees.
Inland you can indulge in challenging climbs and enjoy the hills to the fullest! The region of Emilia Romagna is a superb road bike destination. Many professional cyclists have trained in the hills of Emilia Romagna. Also, the iconic Italian hero Marco Pantani was born in Cesenatico. Many road cyclists explore the same routes as Pantani used during his training stages for the Tour de France or Giro d'Italia.
Check also all our bike rental outlets in Emilia Romagna – CCT BIKE RENTAL OUTLETS EMILIA ROMAGNA
Hotel Oxygen Rimini, Cycling and Lifestyle
Hotel Oxygen Rimini is the perfect choice for you and your family. Every day upon your return, you will find a rich post-training buffet. The buffet is always varied with genuine and fresh produces in a brand new restaurant "Folia". Finally, at the end of the day, there is a relaxation room with a sauna and jacuzzi at your disposal.  Anyone who is not as enthusiastic about cycling can enjoy an extensive program of other leisure activities. A team of cycling experts, and physiotherapists are on request. Get back in shape now and experience the Oxygen Bike hotel options for some fantastic days on your bike!
Bike Hotel Oxygen has the right mix to enjoy your road bike holiday or e-bike experience
Cycling in Emilia-Romagna is ideal for a different kind of cycling experience, in all seasons. Bike Hotel Oxygen can arrange all kinds of cycling excursions. Every evening after dinner you can meet the guides to plan and organize tours of different lengths and levels of difficulty to meet every participant's needs. Anyone who is not as enthusiastic about cycling can enjoy an extensive program of other leisure activities. Field trips, visits to the old town of Rimini, and shopping tours to the outlets of the most renowned Italian and international brands.
Oxygen Cycling Hotel Rimini also has a spacious and secure bike storage room, where you can clean the bike or fix it in a small but well-equipped workshop! You can also use our daily, complimentary laundry service for your sports gear.
Happy Cycling!
Team Cycle Classic Tours and the staff of Hotel Oxygen!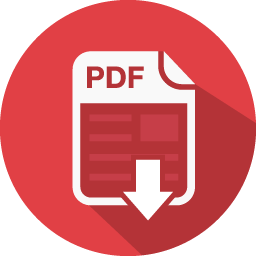 Download information as PDF