Description
Grand Hotel Terme di Riolo – Bike Hotel
Grand Hotel Terme di Riolo Bike hotel is located in the green hills of Romagna, equidistant from the cities of Bologna, Ravenna and Florence and just 8 km from the ancient Via Emilia.The regenerating landscape is perfect for road cycling and is characterized by the alternation of gentle slopes with vineyards and gullies, majestic chalky-sulphurous formation.
Check also all our bike rental outlets in Emilia Romagna – CCT BIKE RENTAL OUTLETS EMILIA ROMAGNA
The 4 star Grand Hotel Terme di Riolo will be your home base. From here you explore all great climbs with breath-taking views! Discover the endless beauty of the regional park of the Vena del Gesso Romagnola. Emilia Romagna and the Adriatic coastline region is very popular among road  cyclist. The perfectly paved roads are mostly traffic free and perfect some beautiful road cycling rides. Admire all the beauty, accompanied by expert cycling guides.
Experience challenging climbs and enjoy the hills to the fullest! The region of Emilia Romagna is a superb road bike destination. Many professional cyclists have trained in the hills of Emilia Romagna. Also the iconic Italian hero Marco Pantani who was born in Cesenatico. Many road cyclists explore the same routes as Pantani used during his training stages for the Tour de France or Giro d'Italia
Bike Hotel Grand Terme Riolo 
Grand Hotel Terme di Riolo can arrange all kind of cycling excursions. Importantly, we can provide custom-sized road bikes or e bikes upon request. Bikes will be provided for those who wish to go with or without a guide. Moreover massage services await you upon your return to get you ready for the next day activities.
Hotel Terme di Riolo boasts a long tradition of hospitality
Wellness hotel Grand Hotel Terme di Riolo offering 65 rooms in three different categories, classical or contemporary garnished. The Grand Hotel Terme di Riolo has an agreement with the Terme di Riolo Spa, featuring a complete wellness centre, to offer guests special treatments
Dream  hospitality combined with wellness
Unique locatios and architecture
Romantic atmospheres
Breath-taking views
Gourmet experiences and the highest level
Hotel services combined with the possibility of enjoying massages, the spa and wellness center
Terme Riolo
The Terme di Riolo, 1870
The nearby Spa, classified as 1st superior level by the Ministry of Health, offers natural and non-invasive therapeutic approaches inspired by the medical waters Vittoria, Breta, Margherita and salsoiodic and fine mud volcanoes Bergullo, unique wellspring throughout the region.
A universe of services dedicated to harmony and well-being of the person with our Orl Center, Childhood Department, mud therapy, Center for Natural Methods and Clinical Nutrition, Movement and Respiration Rehabilitation Centre, Aesthetic Medicine Center and the Wellness Center.
Happy Cycling!
Team Cycle Classic Tours and the staff of Grand Hotel Terme di Riolo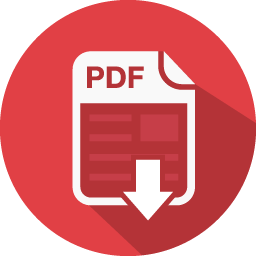 Download information as PDF