Description
Bike Hotel Caravel Lake Garda
Bike Hotel Caravel Lake Garda is located in Torbole, a beautiful historic village situated between the shores of Lake Garda, the Monte Baldo mountain, and the Piana del Sarca plain. Be sure to add the Lake Garda region to your cycling bucket list! There are so many must-do rides lying ahead around Lago di Garda. The mountainous scenery will bring you the most breathtaking views. Experience challenging climbs and enjoys the hills to the fullest! In and around Lake Garda you will find lots of great cycling roads. Torbole – Lake Garda is a challenging road bike and MTB bike destination with many mountain passes to be explored by you.
Check also our Bike rental outlet store in Torbole  – TORBOLE BIKE HIRE 
The popular Lake Garda is known as the largest lake in Italy. For road cyclists, there are lots of challenging climbs around Lake. Garda. A round trip around Lake Garda is about 150 km. The cycling routes against the clock give you the most beautiful views over the lake and the surrounding area.
Bike Hotel Caravel in Torbole is your best choice!
Bike Hotel Caravel is ideal for all cycling enthusiasts. You'll find everything you need at this "cyclists' paradise": routes for racing bikes, mountain bikes, and E-MTBs, relaxed city bike rides along the lake, downhill trails, and much more. From the small villages of  Torbole and Nago, sheltered behind the ruins of Castel Penedes, among olive trees and rocks, it is possible to enjoy surprisingly beautiful glimpses of the lake.
Enjoy a wonderful road bike holiday!
For cycling enthusiasts, there's nowhere better than Lake Garda. More than a thousand kilometers of marked paths for all levels, from beginners who want to ride without having difficulties to the skilled ones who want to train seriously.
Book your road bike holiday around Lake Garda and stay at Bike Hotel Caravel your ideal starting point for a fantastic cycling holiday.
If you wish to travel with a bike guide from the hotel or with GPS routes to explore the area on your bike, that is also possible. Moreover, anyone who is not as enthusiastic about cycling can enjoy an extensive program of other leisure activities.
Bike Hotel Caravel has a spacious and secured bike storage room where you can clean the bike, or fix it if needed. You could also use the laundry service to clean your sportswear.
On behalf of Cycle Classic Tours and the staff of Bike Hotel Caraval, we wish you a pleasant cycling holiday!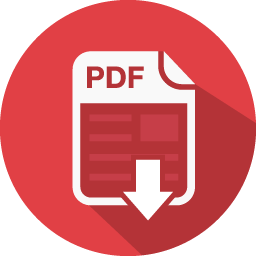 Download information as PDF