Description
Bike Hotel Grand Bagni Nuovi Bormio
Bike Hotel Grand Bagni Nuovi Bormio is perfectly located in the northeast corner of Italy near Switzerland and Austria. This stunning area has one of the most spectacular mountain ranges in the European Alps. Right in the middle of the Italian Alps, you can find the beautiful ski resort, Bormio. The 5-star hotel Bagni Nuovi is situated at the foot of Passo Dello Stelvio. The Italian Alps are a real cycling paradise for every keen cyclist. Here you will experience one of the most challenging cycling tracks and mythical climbs.
The 5-star Grand Hotel Bagni Nuovi in Bormio will be your home base. From here you conquer all great & tough climbs with breathtaking views! The cycling days are guided climbs with an experienced cycling guide. Climb and discover many incredible mountain summits of the Giro d'Italia. The climbs to Passo Mortirollo, Gavia, and of course one of the most famous climbs in the world the climb to the summit of Passo Dello Stelvio! The Passo dello Stelvio is also known as the Giro d'Italia mountain. These rides are recommendable for fit cyclists.
Check all our bike rental outlets in Europe – CCT BIKE RENTAL EUROPE 
Grand Bagni Nuovi Bormio Cycling experience
Grand Hotel Bagni Nuovi in Bormio is the perfect choice for you and your family. Anyone who is not as enthusiastic about cycling can enjoy an extensive program of other leisure activities. Your holiday at Grand Hotel Bagni Nuovi can become "active" in many ways.
Grand Hotel Bagni Nuovi can arrange all kinds of cycling excursions. Importantly, the hotel can provide custom-sized road bikes or e-bikes upon request. Bikes will be provided for those who wish to go with or without a guide. Moreover, massage services await you upon your return to get you ready for the next day's activities. The hotel has bike washing and storage services, as well as a workshop suitable for assembling your bike.
Check also the Gran Fondo Stelvio Santini Package – GRAN FONDO STELVIO SANTINI 
Grand Bagni Nuovi in Bormio boasts a long tradition of hospitality
Wellness hotel Grand Bagni Nuovi Immersed in the Stelvio National Park, offering cozy rooms decorated in Art Nouveau style, the spa Bagni Nuovi can be reached in a bathrobe. Pamper yourself with a customized massage at our Alpine Spa.
Dream  hospitality combined with wellness
Unique locations and architecture
Romantic atmospheres
Breath-taking views
Gourmet experiences and the highest level
Hotel services combined with the possibility of enjoying paths, massages, spas, and spa and wellness centers.
These are the features characterizing QC Terme hotels.
Terme Bagni Nuovi
Over thirty different spa facilities including seven outdoor pools in a large, sunny garden available twelve months a year. Discover the innovative massages and treatments of our Alpine Spa for a perfect remis en forme.
Happy Cycling!
Team Cycle Classic Tours and the staff of Grand Bagni Nuovi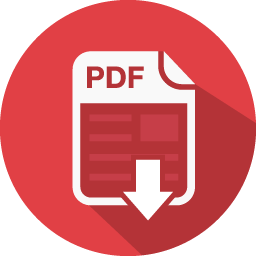 Download information as PDF