Description
Bike Friendly Boschi di Montecalvi Tuscany
Bike Friendly Boschi di Montecalvi Tuscany is the perfect place to explore Tuscany on two wheels! The Agriturismo 'Boschi di Montecalvi' is a little jewel completely surrounded by the green of the "Macchia Mediterranea", the typical flora of this part of Tuscany, called Maremma. The stunning accommodations and villas are located between the hills and the sea and have a 360 degrees view of Punta Ala, the Follonica gulf, and the vast scenery of the Metallifere hills.
The facility offers you accommodations in three ancient Tuscan " Casale " renovated according to the Tuscan traditions and in harmony with the beautiful natural environment. Surrounded by the sea and hills, the region offers a very large number of biking and mountain biking trails, many of them with great panoramic views.
The Boschi di Montecalvi is located in Suvereto, Livorno, which is part of the Maremma territory of southern Tuscany. The bed and breakfast is within easy reach of Italian cities like Pisa, Siena, and Florence and is the perfect base for exploring the gorgeous Etruscan coast of Tuscany.
The Agriturismo organizes fantastic bike tours:
Long weekends (From Thursday to Sunday)
Weeks (from Saturday to Saturday or on other days, according to availability)
Dedicated to groups passionate about these activities. The offer is valid for the months of March, April, May, October, and November, which are the most recommended for this type of activity.  Boschi di Montecalvi requires a minimum of ten participants. About the tours, we offer two different solutions:
1) FREE TOURS
Each group is free to organize its own hiking or biking tours. We recommend that, before starting the tour,  you carefully read the maps of the area
2) TOURS WITH A LOCAL GUIDE
Boschi di Montecalvi provides local guides, very expert in the area, who can tailor different types of tours from the simplest to the most challenging, according to the level and the requests of each group.
There are three levels:
BIKING:
The first level (low difficulty) – is 2 hours. Cost for the guide: 10 euros per person per tour, minimum of 4 persons
Second level (medium difficulty) – is 3 hours Cost for the guide: 15 euros per person per tour minimum of 4 persons
The third level (more challenging) – is 5 hours. Cost for the guide: 20 euros per person per tour minimum of 4 persons
Exploring Tuscany on your road bike, Mountain bike, or even an easy e-bike is one of the most popular activities in this region. Book your bike holiday and stay at the Boschi di Montecalvi in Suvreto your ideal starting point for a fantastic cycling holiday. If you wish to travel with a bike guide from the hotel or on your own with maps and routes to explore the area on your bike, all is possible. Moreover, anyone who is not as enthusiastic about cycling can enjoy an extensive program of other leisure activities.
Happy Cycling
Cycle Classic Tours and the staff of Boschi di Montecalvi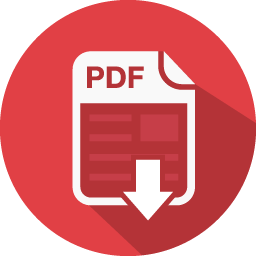 Download information as PDF