Description
Albir Garden Bike Resort
Albir Garden Bike Resort is your resort in El Albir, Alfaz del Pi and situated between Benidorm and Calpe. The bike resort is located a few meters from Playa del Albir and right in the heart of the Costa Blanca so your ideal base for a wonderful cycling experience!
Be sure to add the Costa Blanca to your cycling bucket list! There are so many reasons to ride the hinterland and mountains in the backyards of the beautiful Costa Blanca region. The bike resort organizes tourist itineraries and training routes for all kinds of cyclists.
Check all our bike rental outlets in Costa Blanca here- BOOK HERE
Bike Hotel Albir Garden Resort is your number one in Costa Blanca!
If anyone is not enthusiastic about cycling he or she can enjoy an extensive program of other leisure activities. The hotel offers high-quality experiences and hospitality in a relaxed atmosphere.
Albir Garden has recently renovated its facilities and offers one of the best cycling services on the stunning Costa Blanca. The resort specializes in professional sports and has a large tradition of hosting sports people like cyclists, athletes cycling, and football teams. Albir Garden Bike Resort is used to welcome sportspeople from all kinds of disciplines, and categories from all around the world.
Specific for cycling, it doesn't matter if you are a beginner or a professional, the Costa Blanca region offers plenty of cycling routes suitable for everyone. The resort also offers professional bike guides, and top-class road bike rentals and is fully equipped to cover all the needs of all cyclists.
Enjoy a wonderful road bike or MTB bike holiday!
The Albir Garden resort is a bike-friendly resort with a lot of experience hosting cycling professional teams and amateur groups. They have been an official host for the Costa Blanca Bike Race on a few occasions and besides that, they have had the chance to accommodate and organize stages for teams like CST Sandd American Eagle MTB team, Movistar Team, and Kross Racing, Team. In 2020 they received the Circus Wanty-Gobert Tormans Cycling Team, Alé BTC Cipollini Ljubljana Team, Team Rift BMX Belgium, AKROS-Excelsior-Thömus Cycling Team, Astana, Lotto Jumbo, Dimensión Data, CST, Fundación Ciclismo Benicadell, amongst others.
Some bikers like Filip Polc or Sebastian Fini Carstensen, have come to disconnect and prepare their winter training camps and get ready for their seasons. Moreover, the Albir Resort also organized some events/campuses with renowned cyclists such as Bart Brentjens, Sergio Baxter (triathlete) or Sergio Mantecón (who yearly organizes his own campus here with the resort at their facilities and gathers lots of cycling lovers).
If you wish to travel with a bike guide from the hotel or need routes to explore the area on your bike all is possible. For cycling enthusiasts, there's nowhere better to cycle on the Costa Blanca. Hundreds of kilometers of marked paths for all levels, from beginners who want to ride without having difficulties to the skilled ones who want to train seriously.
Enjoy an unforgettable cycling holiday with Albir Garden Bike Resort. An ideal place for your active holiday
Happy Cycling!
Team Cycle Classic Tours and the staff of Albir Garden Bike Resort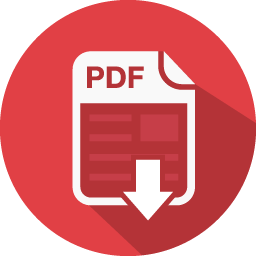 Download information as PDF