Description
Cristallo Luxury Collection Resort & Spa Cortina d'Ampezzo
Cristallo, a Luxury Collection Resort & Spa, Cortina d'Ampezzo. The mighty Dolomites in North Italy are perfectly located in the northeast corner of Italy near Switzerland and Austria. This stunning area has one of the most spectacular mountain ranges in the European Alps. The beautiful village of Cortina d'Ampezzo is an ideal destination for road cyclists and mountain bikers. There are many challenging routes. Bike hotel Cristallo in Cortina d' Ampezzo is your number-one hotel for road cyclists!
An Iconic Jewel of the Italian Dolomites
Originally inspired by the Art Nouveau movement that characterizes its architecture, Cristallo, A Luxury Collection Resort & Spa overlooks the storied mountain village of Cortina d'Ampezzo. A notable rendezvous for Italian high society, Cristallo's alluring service, and enchanting cultural heritage have endured for over a century. Levels of comfort and courtesy convey the hotel's innate gracious Italian hospitality that filters through every aspect of its legacy.
The Cristallo Hotel offers all you need for a relaxing cycling holiday. Enjoy the panoramic view from the swimming pool and the luxurious Sauna and Turkish Bath. The Cristallo Ultimate Spa was created as a symbol of science, quality, and reliability and it is precisely this pairing that defines its uniqueness among the Spa facilities including a spacious Sauna, the capacious Pool with views of the Italian Dolomites, the Relaxation Area, the Turkish Bath for the ultimate Hammam Ritual and our Spa Refreshments.
Check also our CCT Bike rental outlets in Europe – BOOK HERE
Hotel Cristallo Resort & Spa – a member of the Luxury CCT Bike Hotels Europe
Cycling the Dolomites is a once in your lifetime experience!
The Dolomites are a real cycling paradise for every keen cyclist. Here you'll experience one of the most challenging cycling tracks and mythical climbs. The Grande Strada Delle Dolomiti (Great Dolomites Road) makes cycling perfect due to the good asphalt and scenic roads. This terrain is famous because of its biggest Gran Fondo event in Italy: the Maratona dles Dolomites. You can climb many incredible mountain summits of the Giro d'Italia. The climbs to Passo Sella, Passo Campolongo, Passo Gardena, Tre Cime, and of course one of the most famous climbs in the Dolomites: the climb to the summit of Passo Giau 2233m are first-class challenges!
What to do around Cortina d'Ampezzo :
Cycle the Dolomites and enjoy fantastic scenery, perfect roads, and great climbs!
Follow the legendary winding mountain passes, which recall iconic races such as Giro d'Italia and the Maratona dles Dolomites
Ride the Sellaronda tour, part of the Maratona dles Dolomiti (one of Italy's biggest Gran Fondo events), biking along struggling passes: Campolongo, Pordoi, Sella, and Gardena passes
Take part in 2 carbon-free bike events: the Dolomites Bike Day (June) and the Sellaronda Bike Day (June). During these events, the streets are closed to motorized traffic.
Check all our Bike friendly hotel pages: CYCLE CLASSIC TOURS BIKE HOTELS
Happy Cycling
Cycle Classic Tours and the staff of Cristallo, a Luxury Collection Resort & Spa, Cortina d'Ampezzo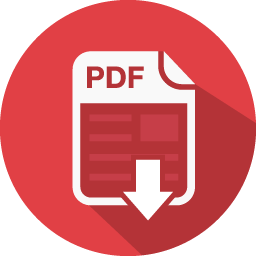 Download information as PDF