Description
Bike Hotel Peaks Place Laax
Bike Hotel Peaks Place Laax is located in Laax, a true natural treasure. You will find the Peaks Place Hotel in the heart of the Laax mountains high above the Rhine gorge of the Graubunden canton. The newly built Apartment Hotel Peaks Place has all the modern comforts and top-quality fittings and is surrounded by breathtaking mountain scenery. In winter time Laax is winter sports heaven with 235 kilometers of pistes around the Films, Laax, and Falera tourist resorts.
In summer the Laax, Films & Falera region is a true cycling paradise with top-class road cycling routes and a 330-kilometer network of bike trails. Discover Laax and its surroundings by mountain bike, road bike or e-bike!
The Graubunden canton is a real cycling paradise for every kind of cyclist. Here you'll experience one of the most challenging cycling tracks and mythical climbs. All biking enthusiasts will feel at home at Peaks Place. The territory of the Laax, Films & Falera region is a mountain bikers paradise with countless trails and routes to explore for all kinds of cyclists from beginners to the more professional bikers. Peaks Place is a certified bike hotel.
Enjoy the Peaks Place Wellness & Spa after a hard day in the saddle, with 850 m² La Senda Spa is one of the most exclusive wellness facilities in the region. Take a swim in the spacious sports pool, and recharge your batteries in the warm and pleasant aromas of the steam bath, the bio sauna, or the Finnish sauna. Or how about relaxing with a massage followed by peace and quiet in the relaxation rooms?
Check also our Bike rental outlets in Europe – CCT BIKE RENTALS EUROPE
Enjoy a wonderful cycling holiday in the Swiss Alps!
The Laax region is the ideal base for a wonderful cycling holiday in the alpine heights with stunning views. Bike Hotel Peaks Place has a spacious and secured bike storage room where you can clean the bike, or fix it if needed. You could also use the laundry service to clean your sportswear. The most beautiful mountains & summits are at your fingertips and Bike Hotel Peaks Place offers you unforgettable adventure on your road bike, e-bike, or MTB  in the heart of the Swiss Alps!
After a sportive day you need to relax and enjoy a culinary treat in the restaurant – Eat like at home!  In Switzerland, we call our grandmothers "Nani". And that's exactly the feeling you get at our pop-up restaurant – a cozy atmosphere paired with delicious regional dishes.
Check all our Bike friendly hotel pages: CYCLE CLASSIC TOURS BIKE HOTELS
A unique biking experience so doesn't wait and jump on your bike!
Happy Cycling
Cycle Classic Tours and the staff of Bike Hotel Peaks Place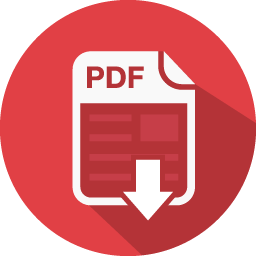 Download information as PDF