Description
Bike Hotel Alexander Gabicce Mare
Bike Hotel Alexander Gabicce Mare in Le Marche. Gabicce Mare is a fascinating town between Romagna and Marche. The resort town Gabicce Mare is situated on the Adriatic coast and borders Catolica to the north and Pesaro to the south. This cozy seaside resort is a very popular place to spend a beautiful cycling holiday on the Adriatic Riviera. Your 4-star Bike Hotel Alexander is just a few steps away from the beach in the most panoramic part of Riviera Adriatica and awarded by Legambiente Turismo for sustainable mobility. Every year Hotel Alexander designs the most attractive cycling routes, sorted by difficulty, distance, and height difference.
The expert guides will advise you and take you to the best training rides: from the beginner to the more experienced cyclist, always looking for new challenges and emotions.
On longer and more challenging routes you will also be followed by the special support van for all kinds of assistance. You will ride on secondary roads with less traffic through olive groves, vineyards, and medieval fortresses, along the territories of great charm and history.
So much fun: the crew of Hotel Alexander will take you to wine tastings, show you the best oil and other typical local products, take you on boat trips, and a pool party with live music will be organized as well. The most important thing is to make all guests happy. Hotel Alexander is specialized in making everyone's stay personal and memorable and simply caters to every need.
Are you looking for a unique cycling experience? Hotel Alexander will make your dreams come true!
The region of Le Marche and Emilia Romagna is a superb road cycling destination. Many professional cyclists have trained in the hills of Le Marche and Emilia Romagna, including the iconic Italian hero Marco Pantani who was born in Cesenatico.
Why choose the 4-star Hotel Alexander?
The 4-star Alexander Hotel has been a bike hotel since 2001. In these years they have ridden thousands of km with guests from all over the world and always done it with great passion.
The perfect position for cyclists:  The hotel is situated at the entrance of the San Bartolo Natural Park, facing the sea, in the most panoramic spot of the Adriatic Riviera, and offers all the pluses for a holiday to remember!
While you ride… non-cyclist friends can have fun with you as well!
The expert guides will take you to discover, and experience whilst describing this amazing territory between Marche and Romagna, whether on road bikes, MTB, Gravel, or E-Bike.
If you don't want to bring your own bike… why not rent from us!
Moreover, the hotel has a spacious and secured bike storage room, where you can clean the bike or fix it in a small but well-equipped workshop! You can also use the daily, complimentary laundry service for your sports gear.
Check also all our bike rental outlets in Emilia Romagna – CCT BIKE RENTAL OUTLETS EMILIA ROMAGNA
Happy Cycling!
Team Cycle Classic Tours and the staff of Bike Hotel Alexander Gabicce Mare in Le Marche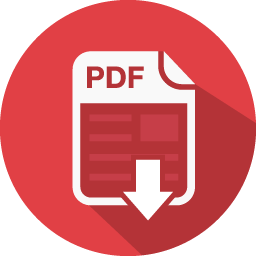 Download information as PDF