Description
Leros Bike Hotel Saraya Resort
Leros Bike Hotel Saraya Resort. The island of Leros belongs to the Dodecanese islands and is located north of Kos and Kalymnos. South of Leros you will find the islands of Patmos and Samos and only 25 kilometers from the Turkish coastline. Nestled in the beautiful landscape of Alinda the SARAYA RESORT offers apartments, studios, and houses for an individual and relaxing stay.
Bike Friendly Leros Saraya Resort is the perfect place to explore the beautiful island of Leros. The Saraya resort is a little jewel completely surrounded by deep blue, crystal clear waters, clean beaches and the mountains with their lush growth invite the adventurous visitor to explore on MTB or by e-bike. The island offers a large number of biking and mountain biking trails, many of them with great panoramic views.
The Saraya Resort is located just 150 meters from the sandy beach of Alinda bay, at the foot of a mountain. This island of verdant green mountain ridges, fresh springs, and Mediterranean woods remains much as it was. The bike-friendly, peaceful landscapes along with the island´s climate offer all ingredients for a top-class cycling experience.
Enjoy your holiday with a personal atmosphere and excellent service.
For cyclists who like challenges: jump into the hills you will find wonderful tracks inland or along the coast.
To each one who chooses Leros Bike Hotel Saraya Resort Check this link – HOTEL SARAYA RESORT
Bike Friendly Hotel Saraya Resort is your number-one choice on Leros Island!
Leros Island has been certified as a Bike Friendly destination and invites all kinds of cyclists to explore numerous routes and tracks on this beautiful Island.
Mayor Michalis Kolias said "we aim to extend the tourism season, the Municipality of Leros worked with the island's cycling club.
"We are trying to extend the tourism season through various activities which include cycling. In collaboration with the Leros Cycling Club, whose members work hard to maintain the old and new walking and cycling routes in Merikia and other parts of the island, we wish to turn Leros into a global cycling destination.
If anyone is not enthusiastic about cycling he or she can enjoy an extensive program of other leisure activities. The hotel offers high-quality experiences and hospitality in a relaxed atmosphere.
Happy Cycling!
Team Cycle Classic Tours and the staff of Leros Bike Hotel Saraya Resort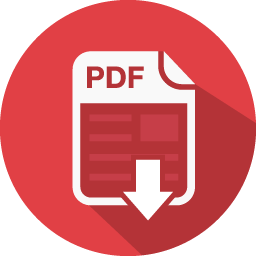 Download information as PDF